Santander Bank Polska and newonce.radio introduce young people to the world of finance
The Santander Group has been actively supporting education and equal opportunities for many years. It supports development and promotes the idea of lifelong learning through scholarships and educational programs. Now it joins newonce.radio and the " What do you think?" programme, which aims to promote the basics of financial education and support young people entering financial adulthood.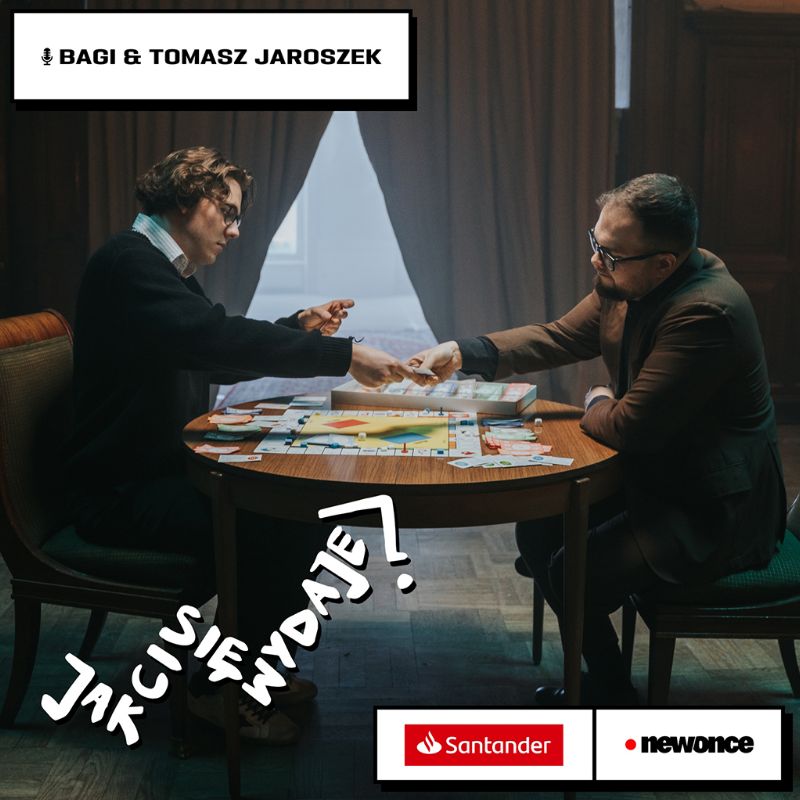 Santander Bank Polska along with newonce.radio are starting a series of five broadcasts entitled "What do you think? "The aim is to support young people as they start their adult financial lives. The program will discuss basic topics related to entrepreneurship and navigating the world of finance. The broadcasts will be hosted by Mikołaj Bagiński also known as "Bagi", a blogger and influencer, and Tomek Jaroszek, financial educator. The hosts will be accompanied by a variety of interesting guests, including – experts and practitioners who will provide the listeners with a large amount of factual knowledge about finance. You can listen to the show live every Monday at 4 p.m. on newonce.radio and on their website. Each episode will cover a different topic, including ways to save money, what a financial cushion is and how to create one, how to build your credit history and be trustworthy to banks, whether it pays to open your own business and much more. The aim of the program is also to explain basic financial concepts and phenomena in simple and informal language.
The "What do you think?" broadcast also supports the implementation of the UN Sustainable Development Goals, which Santander Group has undertaken to achieve. Goal no. 4 concerns promotion of the idea of life-long learning and it is not the first undertaking of Santander Bank Polska supporting this initiative.
For 10 years the bank has been supporting education and entrepreneurship of different social and age groups through the Santander Universidades programme. So far the Santander Group has already helped 790,000 students, the self-employed, start-ups and small and medium-sized entrepreneurs. During this time, more than EUR 2.1 billion in financial support has been provided and agreements have been concluded with more than 1,000 universities in 15 countries.
Promoting education and development among young people is one of our priorities. Building financial awareness of young people is also a very important aspect. We agree that quality education is the basis for improving people's lives and sustainable development. Therefore, it is crucial to spread knowledge, encourage the acquisition of new skills and really increase access to education. This is the opportunity provided by the Santander Universidades scholarship programs, carried out together with, among others, the Massachusetts Institute of Technology and Polish universities, but we also want to reach young people entering their financial adulthood in a different way, hence the idea of the programme "What do you think?".
Over the last 10 years Santander Universidades has also been supporting academic communities in Poland, e.g. through scholarship and training programmes offered on www.santander-grants.com  platform. One can find there offers of various types of academic scholarships and take part in a selected recruitment processes. For several years Santander Bank Polska has also been running a project connected with financial education of children called "Finansiaki" which is targeted at parents and teachers. Under the programme, a dedicated website www.finansiaki.pl  was created where educational materials such as quizzes, animations, colouring books or games encouraging children to deepen their knowledge are available free of charge. The project aims to support adults in teaching children about broadly understood finance.