Santander Bank Polska awarded the Fintech Project 2022
The bank has been recognised for introducing a solution to distribute aid funds to Ukrainian refugees using a BLIK cheque.
This is one of six fintech awards presented by the Cashless website as part of the Cashless Fintech Evening 2022 and the launch of the Map of Polish Fintech. The title is awarded to a traditional financial institution for the most interesting fintech venture implemented in recent months.
The award was received on behalf of Santander Bank Polska by Katarzyna Markowska, Transaction Banking Specialist, and Łukasz Gabler, Public Policy Manager.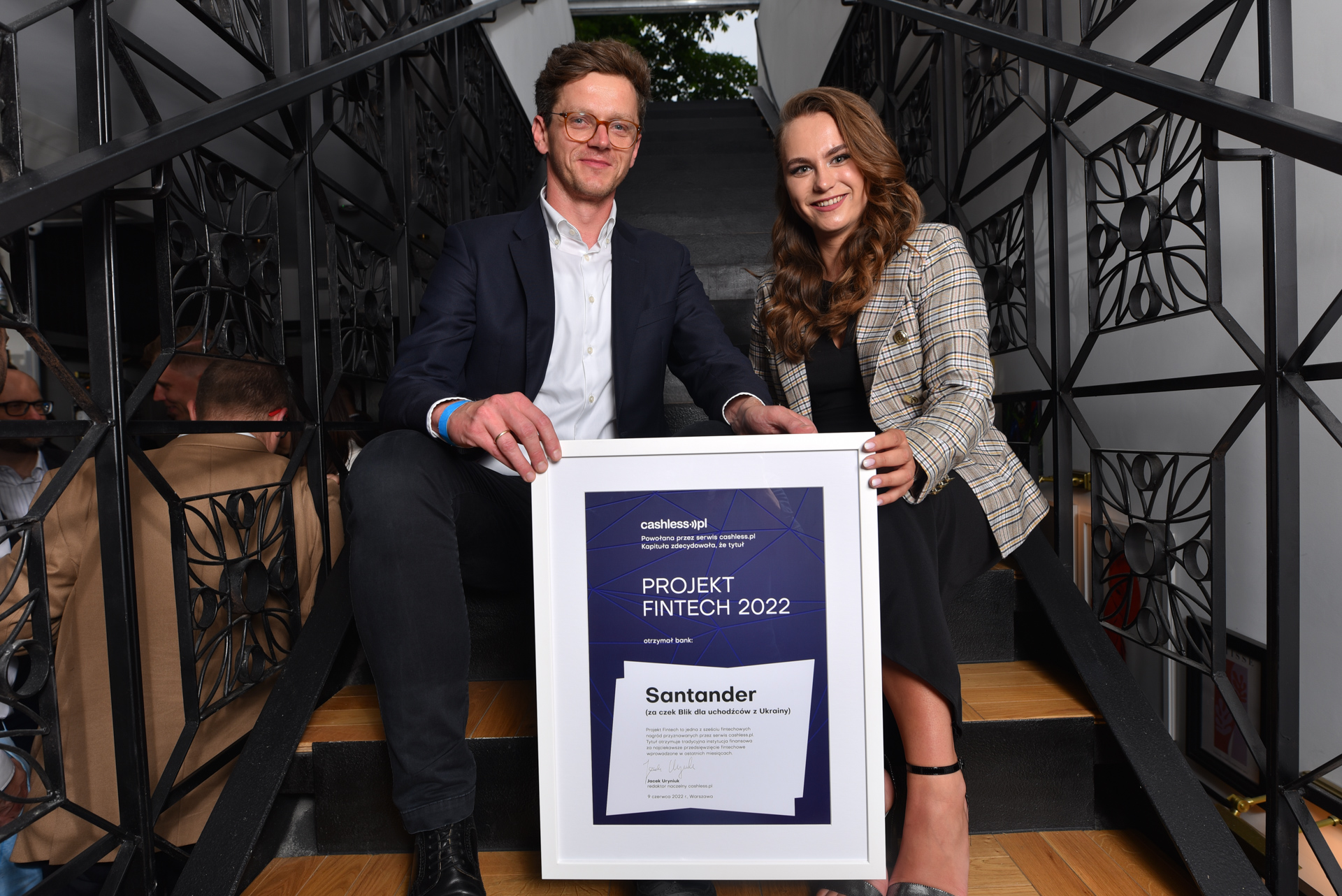 UNHCR was looking for a solution to deliver cash to Ukrainian refugees. We proposed BLIK cheques, one of the most innovative products offered by Transaction Banking. This solution was implemented in the bank a few years ago and was dedicated to a narrow customer population. Today, we are in talks with more than a dozen humanitarian organisations that also want to support Ukrainian refugees and would like to use our solution to do so. We are the only bank in the market that has BLIK cheques for business customers. I am very pleased that our activities have been recognised by Cashless. This is a great honour for the whole team that worked on the project. Sometimes it is the case that we have ready-made solutions that wait for their moment. In this case, we used it for a good cause and we are very proud of it," commented Katarzyna Markowska.