Santander Bank Polska comes second in the Ranking of Responsible Companies
In the 16th edition of the Responsible Companies Ranking, created by the Koźminski Business Hub, Santander Bank Polska came second in both the sector category, i.e. 'Banking, Finance and Insurance', and the general category. This year, more than 70 companies took part in the ranking and more than 100 companies expressed interest in it. As the organiser of the ranking emphasises, the competition was extremely close and the survey questions set the bar higher than last year. Among other things, it was more important to assess the level of implementation of various sustainable management commitments and policies.
For Santander Bank Polska, the ESG strategy is a key guidepost for all projects and innovations. We have been acting ethically and responsibly for years, supporting our customers and local communities. Currently, our biggest challenge and commitment is to slow down climate change. The coming decade will undoubtedly bring an increase in the importance of green transformation issues, but it could also be decisive for the success of all future business projects and the well-being of all people. The Santander Group has set itself ambitious climate targets, aiming to achieve climate neutrality by 2050 and to make EUR 120 billion of green financing available by 2025. These prestigious awards are confirmation that we are heading in the right direction and motivate us to make daily efforts in the name of a better tomorrow.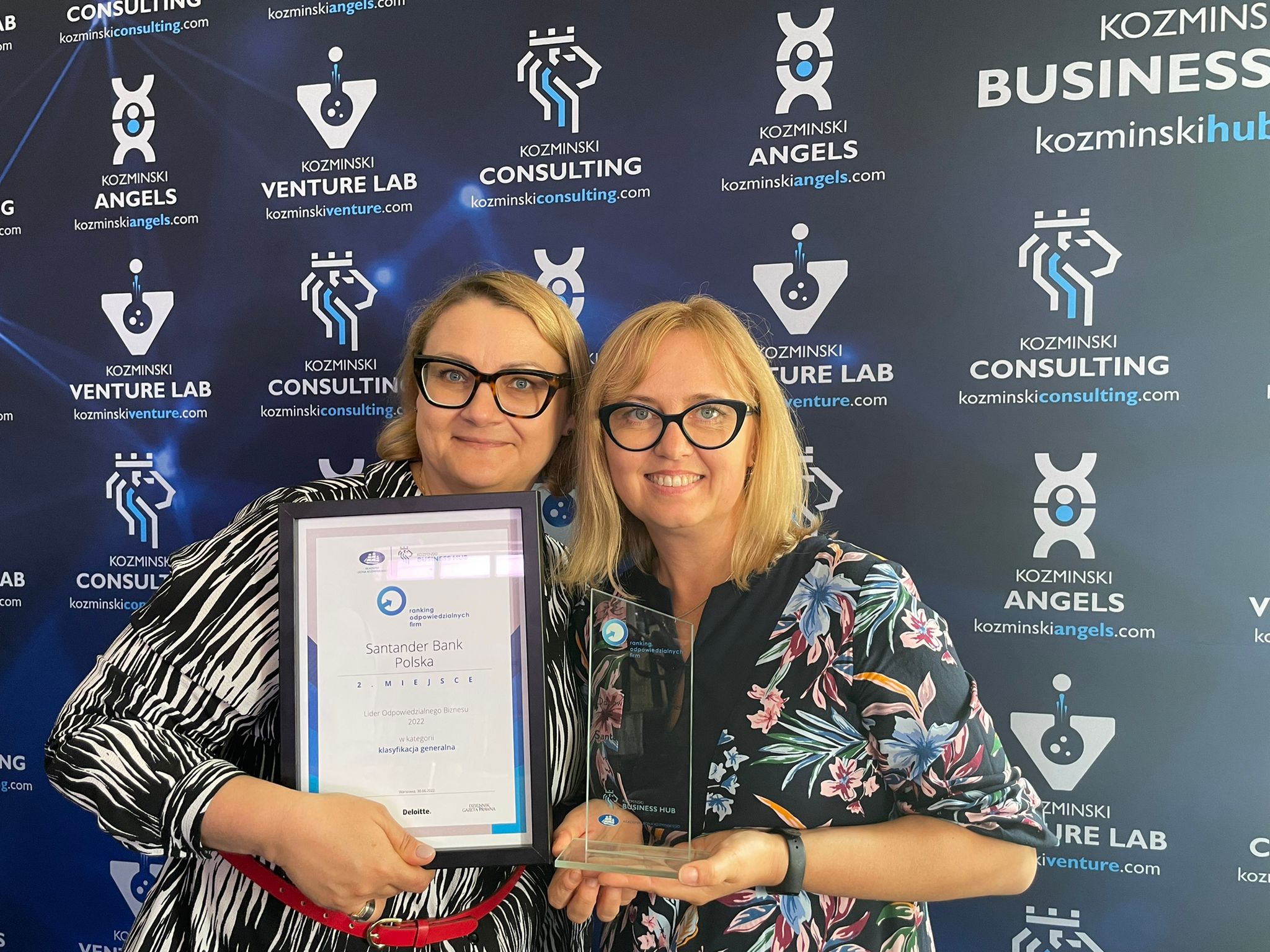 About the ranking:                                                                                                                             
The Responsible Companies Ranking was published for the first time in 2007. It is the only list of companies operating in Poland assessed for the quality of their corporate social responsibility management. The partner of the Responsible Companies Ranking in 2022 is the Responsible Business Forum. The professional partner responsible for reviewing the responses is Deloitte, and the media partner is Dziennik Gazeta Prawna. The authors of the ranking are Professor Bolesław Rok from the Centre for Positive Impact Entrepreneurship Research at Koźminski University and Jarosław Horodecki, an analyst. In total, almost 250 of the largest companies operating on the Polish market have already participated in the Ranking of Responsible Companies. The ranking makes it possible to compare performance in individual CSR/ESG areas between different companies and is a valuable instrument facilitating the streamlining and development of corporate responsibility strategies.