Santander Bank Polska sponsors Open Eyes Economy Summit
On 16 and 17 November the ICE Krakow Congress Centre will host the sixth edition of the Open Eyes Economy Summit – the International Congress on the Economics of Value. Santander Bank Polska is a sponsor of the Congress, which, just as last year, will be available online, also in a version for persons with hearing impairment.
Open Eyes Economy Summit has been held in Krakow since 2016 and brings together prominent figures from the world of science, economics and culture. It is a congress dedicated to economy based on social values. This year it will take place on November 16-17 at the ICE Kraków Congress Centre and on the Live OEES streaming platform.
The sixth edition of the event is made up of four thematic blocks: COMPANY-IDEA, BRAND-CULTURE, CITY-IDEA and INTERNATIONAL GOVERNANCE. During the thematic sections the following topics will be discussed: managing diversity in organisations, organisations and business ecosystems in the COVID era, historic cities, naturalisation and localisation of management, streaming & gaming and designing a new world after the pandemic. Thanks to the support of Santander Bank Polska all presentations in the FIRMA-IDEA block will be translated into Polish Sign Language and thus will be made accessible to a wider audience.
On 17 November, the second day of the Congress, a discussion will be held as part of the special session entitled "ESG – the New Reality of Business", with the participation of, among others, Katarzyna Teter, Corporate Social Responsibility Manager at Santander Bank Polska
ESG factors, which traditionally were not part of financial analysis, today are becoming an indispensable element of it. EU regulations, growing investor pressure, awareness of climate change are pushing companies to build their business models on the back of ESG indicators. Banks can play a key role in this process - through appropriate targeting of capital, but also through effective incentives or knowledge sharing
In addition to this debate, a number of other special sessions are planned for participants:
The (un)happiness of work,
Social activism – wanting to want,
A brand new energy
Digital trust – new currency or utopia?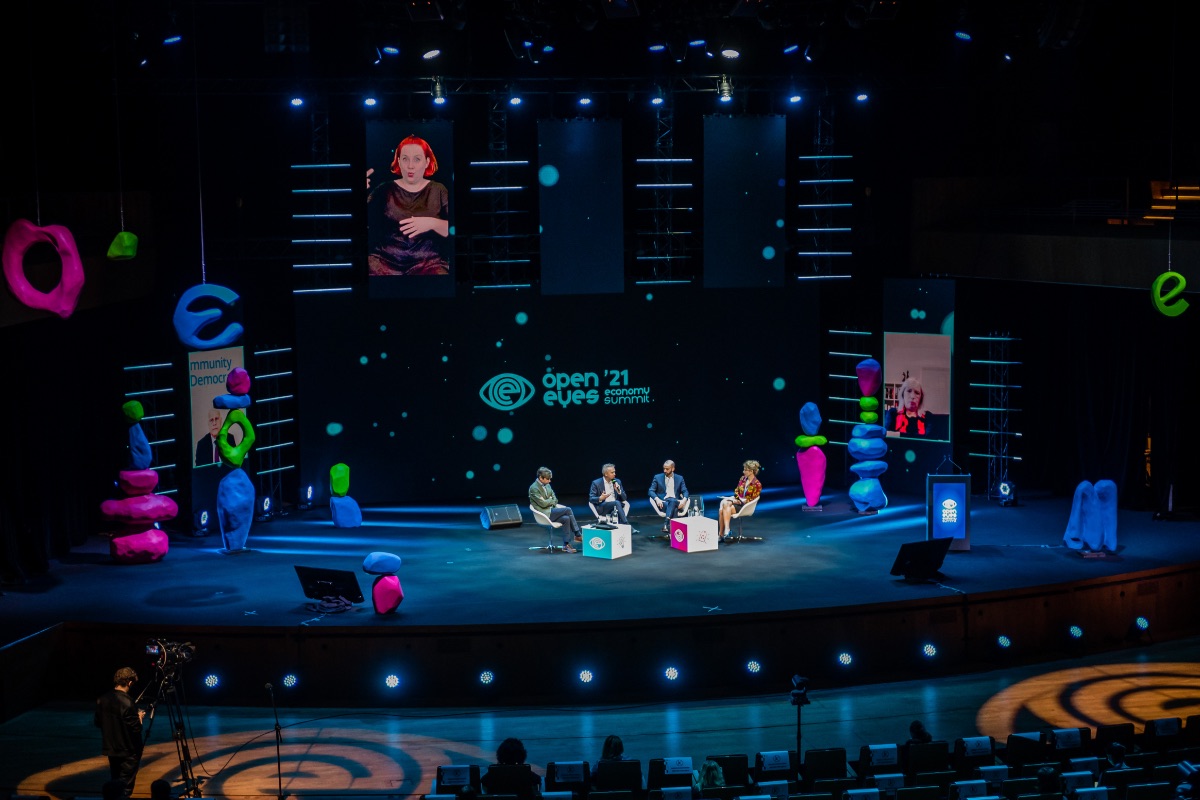 Photo: OEES press materials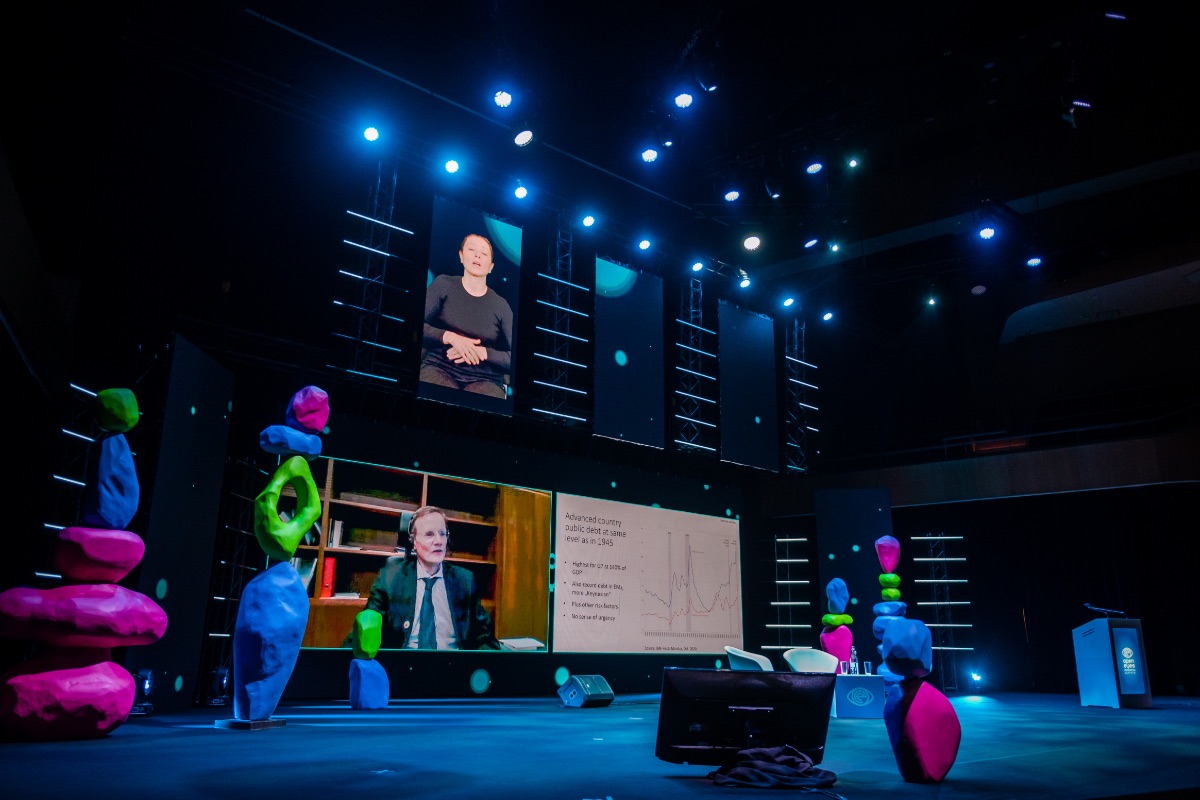 Photo: OEES press materials
One of the main ideas of the 6th Open Eyes Economy Summit will be intergenerational relations, called GeneRations. For the first time, this year's congress will have not one, but two faces – of an old man and a young girl. This is also the theme of the social campaign accompanying the event.
The organisers will hold a series of intergenerational workshops for seniors and juniors, the results of which will be presented at an exhibition and during a performance that will take place as part of OEES VI, which will also feature a special Q&A session on generational diversity. A Generational Report prepared by the experts of the OEES HUB think tank will complement the event.
We are paying a lot of attention this year to intergenerational relations, which are an incredibly important element, without which we will not build a new world. It is hight time to revitalise the flow of ideas also from the younger generation to the older ones. Diversity, innovative solutions to prevent exclusion or limitation of opportunities for representatives of all #GeneRations and people with different levels of ability are topics we want to support and talk about. That is why we are delighted to be working with Santander Bank Polska on this year's congress. This partnership allows us not only to obtain substantive support, but also to make the event accessible to people with hearing impairments and deafness
OEES opens more than just eyes
Anyone interested can take part in the congress both via the Live OEES virtual streaming platform (live.oees.pl) and in person, at the ICE Krakow Congress Centre. Apart from the interdisciplinary programme, OEES is also known for its lively and open formula and networking opportunities, which are facilitated by the specially arranged space of the ICE Congress Centre and the openness of the Open-Eyes Congress participants. During the congress, it will also be possible to take part in accompanying events, including the Open Eyes Art Festival.
More information and registration at www.kongres.oees.pl