Santander and Ubiqum Code Academy are recruiting for data analytics scholarships
According to the Santander Group's report "Generation of Optimists: Working in the Future", 74% of 18-25 year olds want to start a business despite the bad pandemic situation, with 39% noting that this may pose more risks than before the pandemic, but nevertheless intend to do so. Only 26% said that the level of uncertainty is currently too high.
The survey on which the report is based was carried out by the Santander Group in nine countries in Europe and Latin America in 2020, during the period of restrictions related to the Coronavirus outbreak. The survey included 1,094 people and questions asked about their views on the risks of running their own business, their career aspirations, education or skills needed.
The survey further shows that most students in some of the countries severely affected by Covid-19 expect to earn more than their parents, regardless of the pandemic's impact on the global economy and rising youth unemployment.
To support university students and graduates in deepening their professional competences, as well as the development of completely new qualifications among people over 18 already in the labour market, Santander runs the Santander Tech | Reskilling in Data Analytics scholarship programme.
The programme, created in partnership with Ubiqum Code Academy, is designed for 50 people aged 18+ who want to work in one of the most in-demand career fields today – data analytics.
The programme aims to attract talent in the area of the digital economy and will be delivered in two phases, remotely, in English and Spanish. Applicants are not required to have previous experience or expertise in the area of data analytics.
The introductory stage – Introduction to Data Analytics – will start at the end of June 2021, involving 200 candidates and lasting six weeks. In this stage, candidates will learn the basics of data analysis and how to transform and optimise technology processes and digital skills.
The top 50 individuals selected in the first stage will qualify for stage two, a practical, intensive programming course that will start in September 2021 and last for 25 weeks. Fellows will learn how to use machine learning algorithms and programming languages (R and Python) to develop business strategies from analysing and visualising large volumes of data. The Bootcamp will be run in part-time mode to allow working students to combine work commitments with participation in the course.
As part of both stages, scholarship holders will receive certificates confirming the skills they have acquired.
The Santander Tech | Reskilling in Data Analytics – Ubiqum Code Academy scholarships are intended for citizens or residents of Germany, Spain, Poland, the UK and Portugal. Potential candidates can view the programme requirements and apply at www. becas-santander.com until 26 May 2021.
According to Javier López, head of the global Social Impact unit at Santander Universidades, "Skills development and lifelong learning to enhance candidates' employability will from now on be the focus of Santander Group scholarships. In an era of digital transformation in the working environment, we want to offer students and employees more opportunities to develop professional skills or change career direction."
Santander Group supports higher education As a leader in responsible banking, Santander is focused on eliminating social exclusion. A pioneer in this field, Santander has long been a patron of higher education through Santander
Universidades and has been active in this field for 25 years, which makes the Bank stand out from other financial institutions around the world. Throughout its history, Santander has invested more than EUR 2 billion and awarded more than 630,000 scholarships and grants.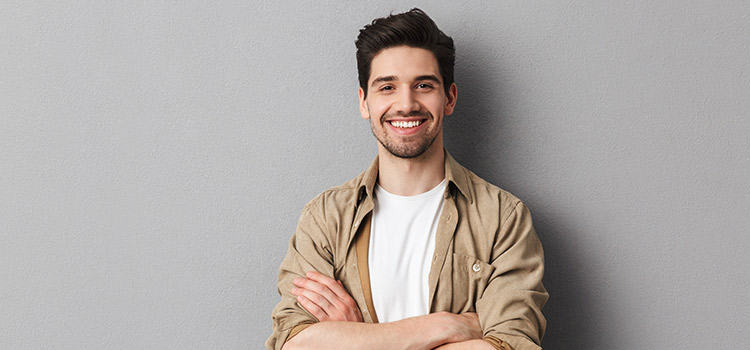 Stypendia Santander Tech | Reskilling in Data Analytics – Ubiqum Code Academy są przeznaczone dla obywateli lub rezydentów Niemiec, Hiszpanii, Polski, Wielkiej Brytanii i Portugalii. Potencjalni kandydaci i kandydatki mogą zapoznać się z wymaganiami programu i złożyć wniosek na stronie www. becas-santander.com do 26 maja 2021.
Zdaniem Javiera Lópeza, szefa globalnej jednostki Social Impact w Santander Universities, "Rozwój umiejętności i kształcenie ustawiczne zwiększające szanse kandydatów na rynku pracy będą od teraz głównym celem stypendiów Grupy Santander. W erze transformacji cyfrowej w środowisku pracy, chcemy oferować studentom i pracownikom więcej możliwości rozwoju umiejętności zawodowych lub zmiany kierunku kariery."
Grupa Santander wspiera szkolnictwo wyższe Santander, jako lider w zakresie odpowiedzialnej bankowości, skupia się na eliminacji wykluczenia społecznego. Będąc pionierem tego typu działań, Santander od dawna jest mecenasem szkolnictwa wyższego za pośrednictwem Santander Universities i działa w tej dziedzinie od 25 lat, co wyróżnia Bank na tle innych instytucji finansowych na świecie. W całej historii swojej działalności Santander zainwestował ponad 2 miliardy euro i przyznał ponad 630 000 stypendiów i grantów.