Santander Bank Polska published an e-book about financial education of children.
Santander Bank Polska wants to support parents who have stayed at home to take care of their children during the pandemic. "Finansiaki. To MY!" (Youth Financial Academy. It's US!), is an e-book about financial home education addressed precisely to children, youngsters, and their parents. The Bank published the book free of charge for everyone.
"Finansiaki. To My!" is a book that was written on the Bank's initiative but in liaison with experts. The idea behind it was to help parents introduce their children aged from 3 to 18 to economics. The author of that book is Paweł Oksanowicz, radio and TV journalist, while the expert support was provided by Agata Trzcińska, PhD, economic psychologist at the Cognitive Psychology Department at the Psychology Faculty of the University of Warsaw. Being parents themselves, they are familiar with financial education of children. The book also includes comments of renowned experts, such as prof. Dominika Maison, Artur Nowak–Gocławski and Tomasz Sobierajski, PhD.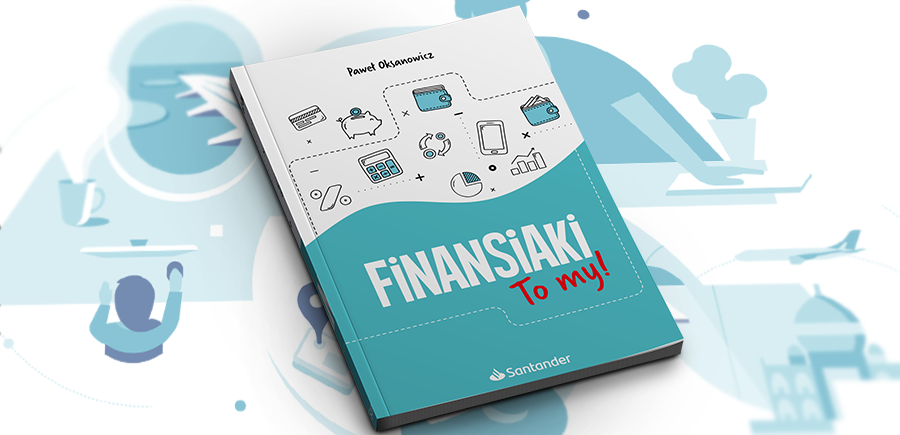 The book explains the basic concepts of money and its role in everyday life, in an accessible and interesting way. In the book, adults can find hints on how to start difficult talks about financial matters with both kindergartners and adolescents, and will learn how to accompany a child in their first journeys through the world of finance. "Finansiaki. To My!" clarifies economic concepts and shows that talking about money can be fun.
Finansiaki is also a web portal which contains educational materials for parents and teachers that may be useful at times of isolation due to the pandemic. Children can enjoy knowledge and creativity boosting tasks and video materials. Parents may get inspired by proposed plays with children or read an interesting blog, while teachers can add variety to their remote lessons by using lesson scenarios designed with psychologists.